Buying first car
Purchasing a new vehicle is an exciting experience, and when you come out to Mitsubishi Store Clarksville, you'll even enjoy the car buying process. Our Mitsubishi dealership staff is customer-focused, and we offer exceptional assistance to everyone. Stop by your local car dealership, and browse our inventory of new Mitsubishi cars to find your perfect fit.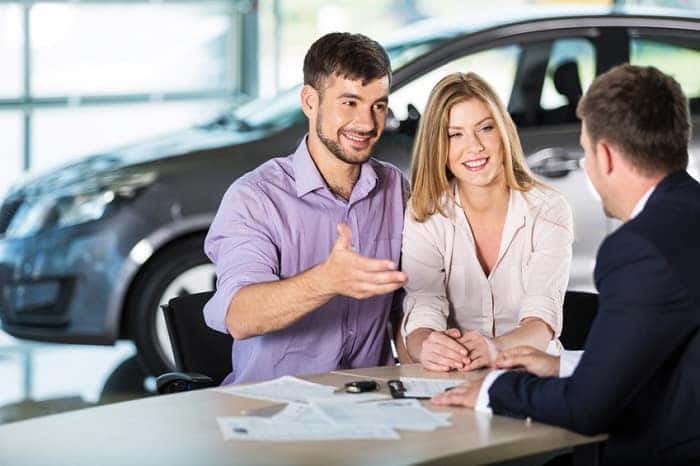 Research
We recommend accessing our Mitsubishi Store Clarksville online vehicle inventory for convenience car shopping. Our website is your vehicle research destination. You can choose to search by year, price, body style, model, and even feature. This way, you are able to learn more about the models that meet your unique needs at your own pace. Each entry also comes with a detailed list of included amenities and a gallery of interior and exterior photos. Of course, you're always welcome to visit our showroom to examine our vehicles up close and in person.
Test Drive
Your next move is to test drive any new Mitsubishi model that catches your eye here at our Clarksville, IN Mitsubishi dealership. It's important to "try before you buy," and our helpful Louisville car dealers are ready to assist! Once in you're in the driver's seat, pay attention to the controls, get a feel for braking and acceleration, test out the infotainment, and determine if it has the optimal level of comfort. We always recommend our customers replicate their daily driving habits when test driving.
Finance
Once you make up your mind on which car you want to buy, visit our professionally staffed Mitsubishi finance center. Our financial representatives understand that a first-time car buyer may have a lot of questions, which is why our team is ready to offer thorough explanations as well as a several new car specials. You can apply for financing at our Mitsubishi dealership, or through our online credit application, which is 100% secure. Either way, you'll enjoy a simple car financing process where we're willing to work with a variety of credit situations.
Why Choose Mitsubishi Store Clarksville
When you start your car buying journey here at Mitsubishi Store Clarksville, you have the advantage of choosing from a large selection of exciting new Mitsubishi cars, and even a fine stock of pre-owned vehicles. Because we're a full-service Mitsubishi dealership with a finance center, you can complete the entire car buying process in one stop. We're located at 1590 Greentree Boulevard in Clarksville, IN.